The dreaded DOT inspection: it's an annual affair for an inspector — and a nail-biter for commercial vehicle drivers. Don't sweat it. Certified Fleet's got your back. If you're wondering about the 5 W's (who, what, where, when, and why) of DOT inspections — and how to pass this inspection with flying colors — come along for the ride, as we explain everything you'll need to know about the DOT periodic inspection.
What's an annual DOT inspection, anyway?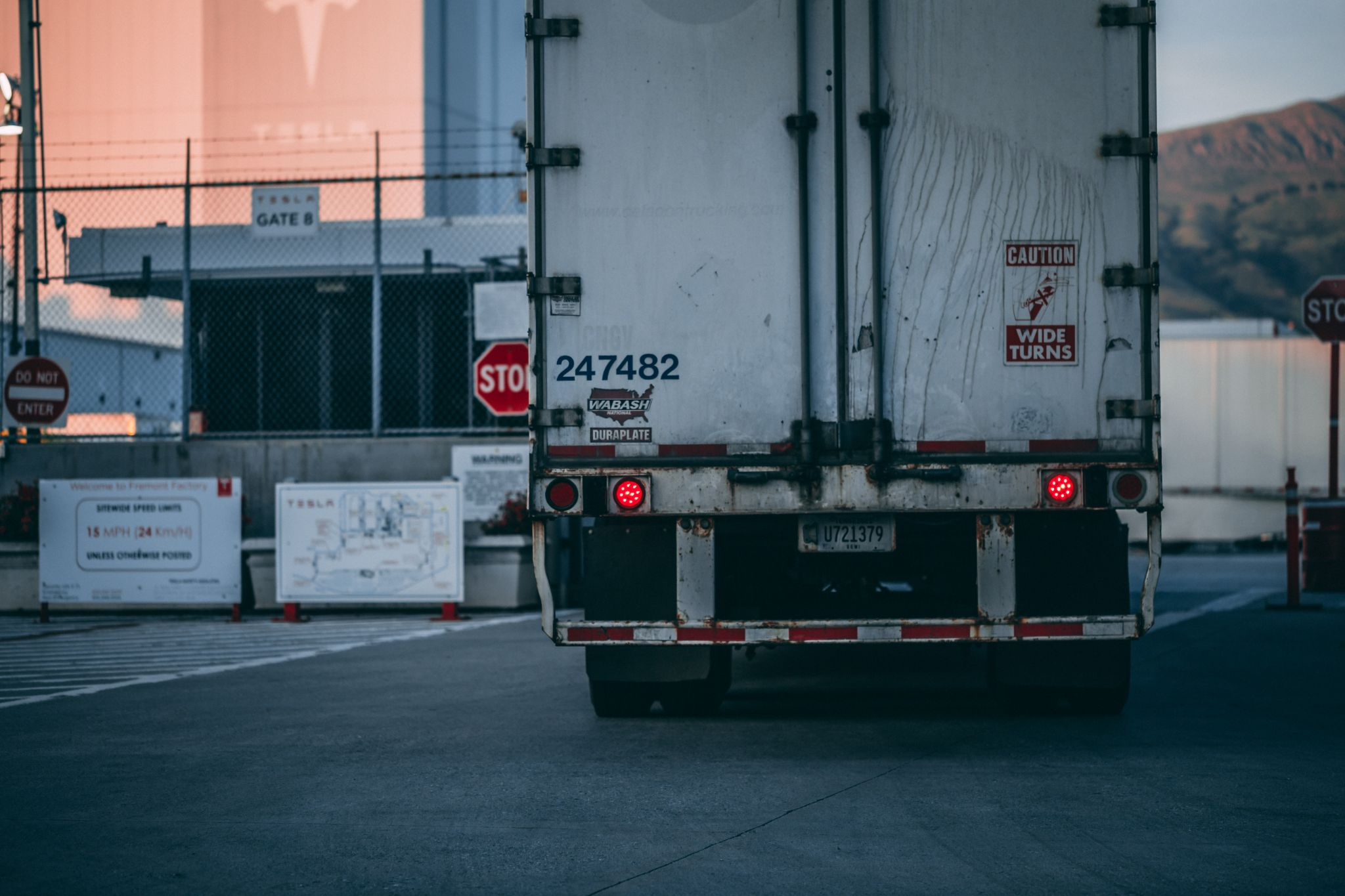 Once a year, motor carriers are required to bring their commercial vehicles in to check a vehicle's external and internal components. The inspecting company checks the components to make sure the vehicle is safe and compliant with federal regulations.
The inspecting company checks various parts of the vehicle and then hands out inspection forms or a DOT sticker to the driver.
The inspection is conducted to help ensure your trucks and large-scale fleet equipment are safe and compliant for the road.
In the inspection, a qualified (more on what "qualified" means later) mechanic reviews all major internal and external components of your vehicle's rig. If all components are in tip-top shape, your vehicle is considered road ready.
Can other inspections count for my DOT inspection?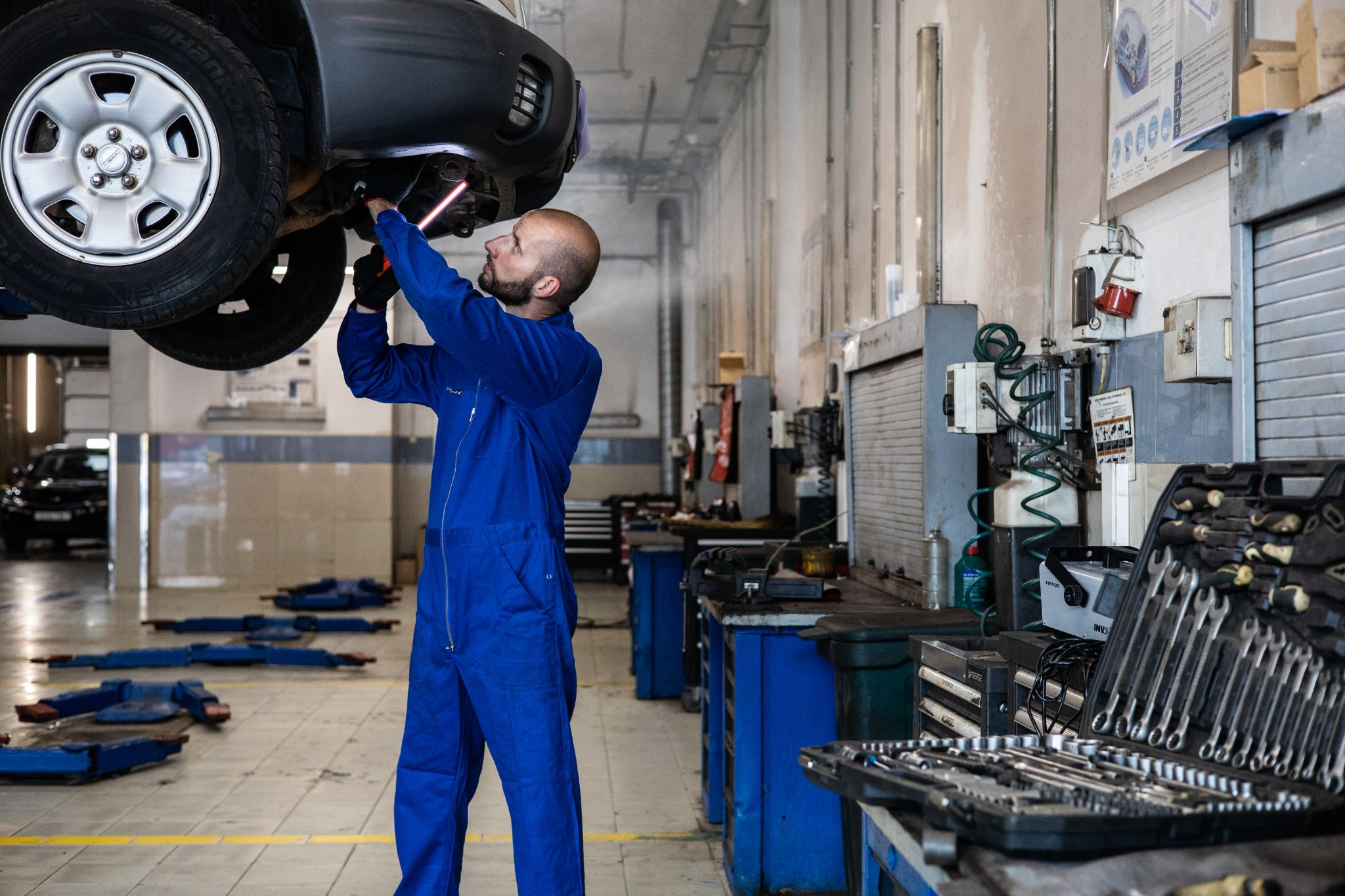 Potentially, yes. This inspection is different than a typical inspection conducted at a roadside inspection or weigh station.
However, if you receive and pass your inspection at a roadside or weigh station — an inspection not conducted by a State or Federal officer — your roadside or weigh station inspection can also count as your DOT inspection. Just make sure to ask the inspector to give you the necessary inspection forms needed to comply with the Department of Transportation.
In other words, it's very important to keep your vehicle inspection-ready. There are several reasons it's important to have your vehicle inspection-ready.
Why a DOT inspection is needed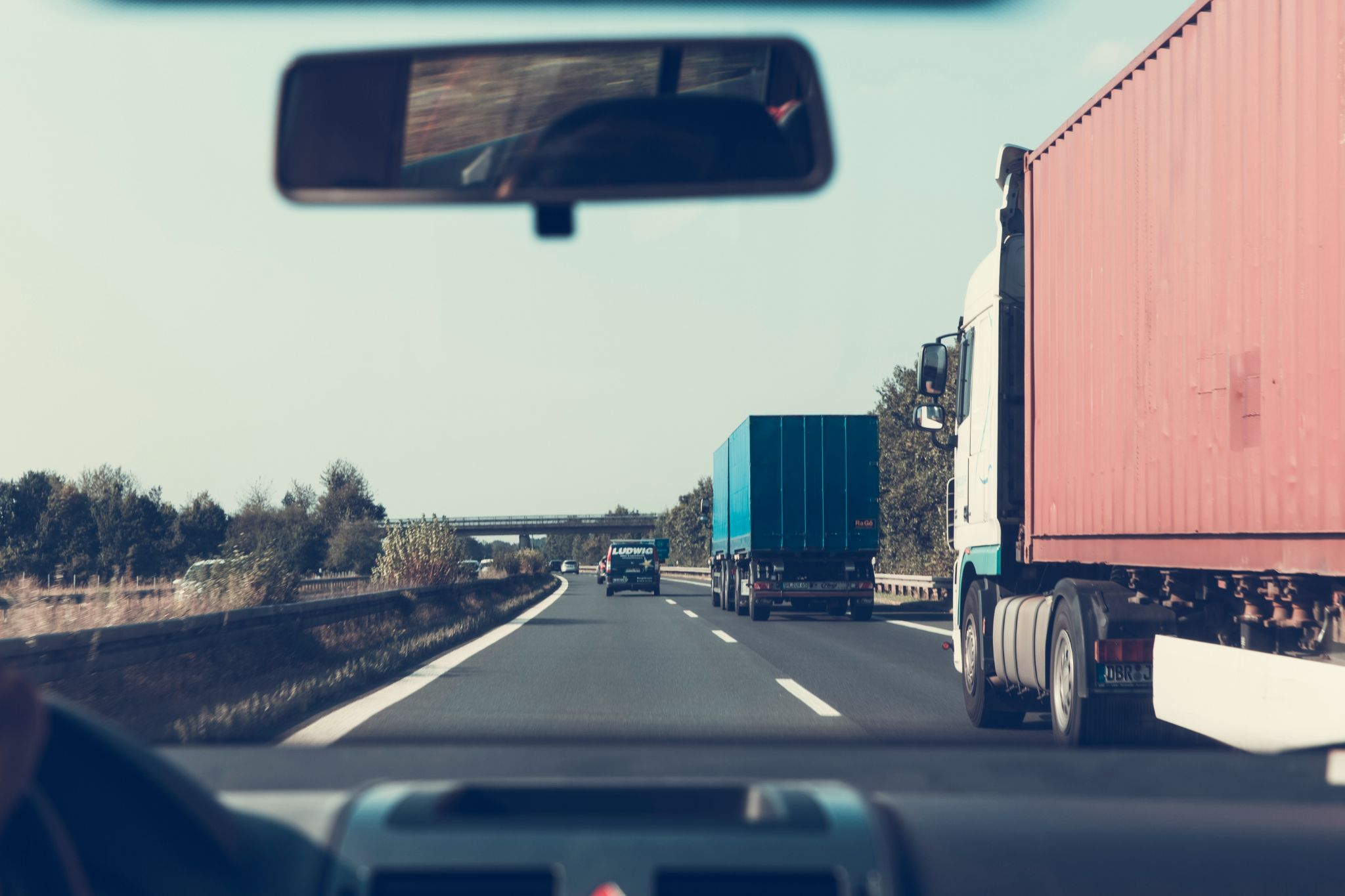 Simply put, annual DOT inspections are needed to keep drivers and other commercial motor vehicles safe on the road. Vehicle inspections help ensure that all parts — safety devices, vacuum systems, and other motor carrier operating parts — are working at their best.
Just as you bring your commercial vehicle in for an oil change regularly to make sure it works well and doesn't harm offers, likewise, you wouldn't drive a commercial vehicle on the road with a faulty brake system or other damaged parts.
When drivers conduct periodic inspections, drivers are better able to identify defective components and follow the necessary procedures and maintenance protocols to help ensure their vehicles are in compliance and operating safely on the road.
DOT inspections help ensure that the vehicle on the road is safe and not causing harm to drivers or pedestrians.
And if I don't do my annual DOT inspection?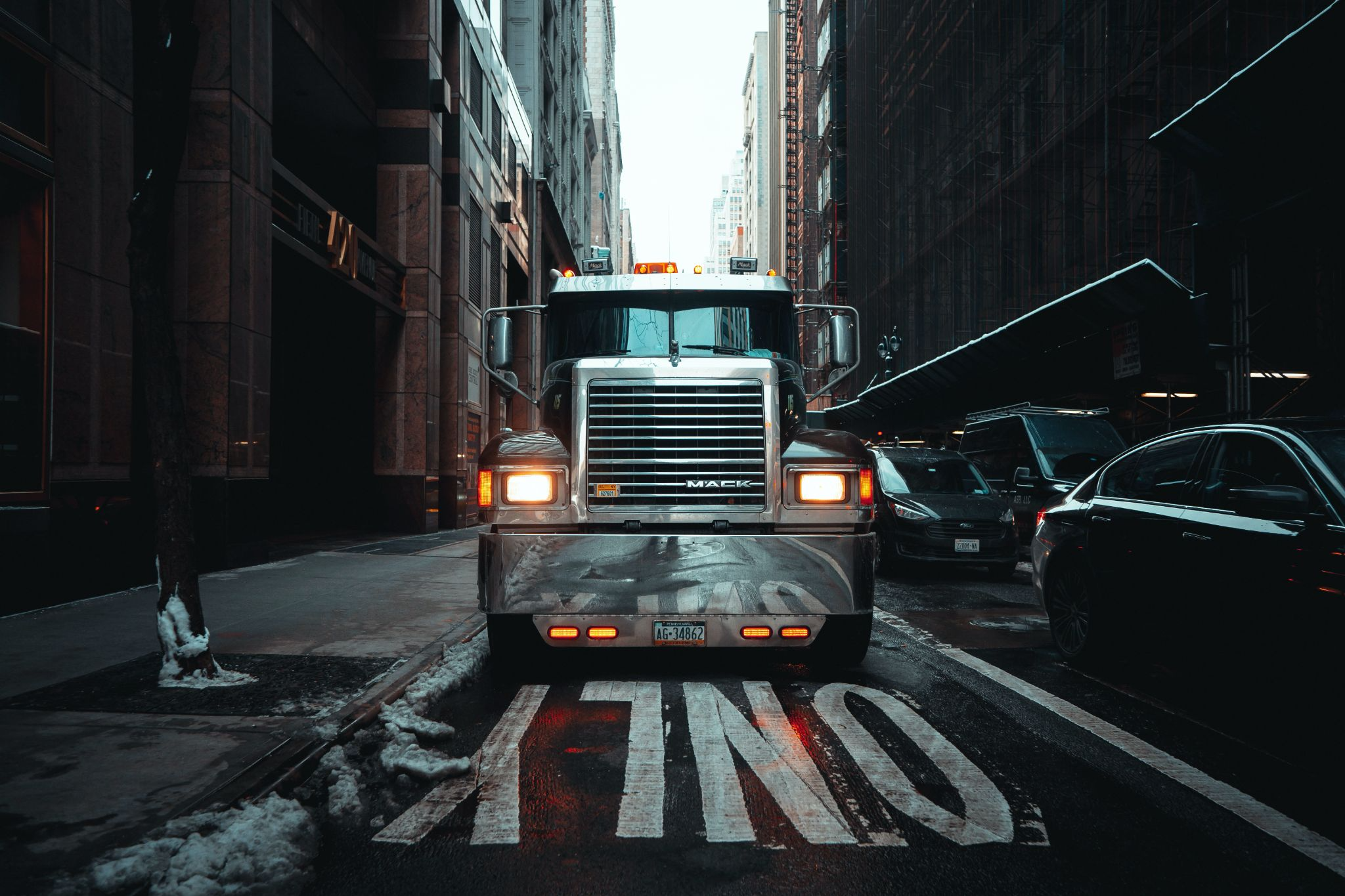 Your fleet leasing company will impound your vehicle (just kidding). There could be severe consequences, though.
All commercial vehicles are required to undergo an annual inspection to ensure their vehicles are operating safely on the road. Failure to complete a vehicle inspection can result in hefty fines.
If you're renting your vehicle from or working for a fleet leasing company, you could be subject to additional citations — or worse yet — additional inspection requirements explaining why you didn't complete your annual inspection.
If a driver doesn't complete an inspection, they may receive a violation and be placed out of service (OOS). And when you're OOS, you're out of luck — and a job.
That's no fun.
Which vehicles need a DOT inspection?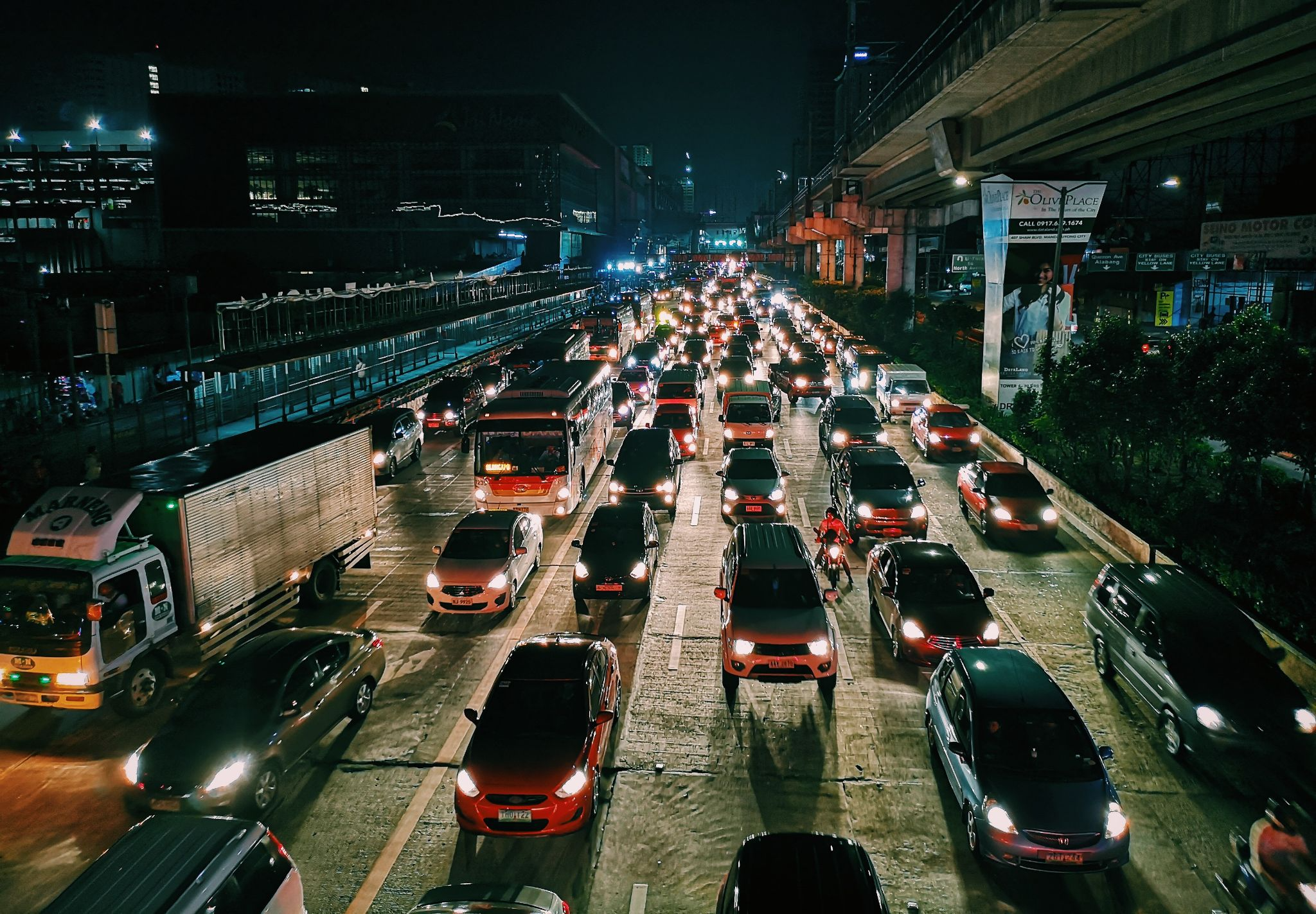 Per the Federal Motor Carrier Safety Administration (FMCSA), the following commercial motor vehicles must undergo a periodic inspection every twelve months:
Vehicles with a gross vehicle weight rating of 10,000 or more pounds,
Vehicles that hold and transport 16 or more passengers (including drivers)
Trucks and motor carriers that move hazardous materials, and
Passenger or school buses
Commercial trucking companies — or the motor carriers responsible for the vehicle inspected —must hold on to the form for at least fourteen months after the DOT inspection occurs. While each vehicle's DOT inspection adheres to different inspection criteria, there are several common vehicle components checked in each vehicle inspection.
Which vehicle components are inspected in an inspection?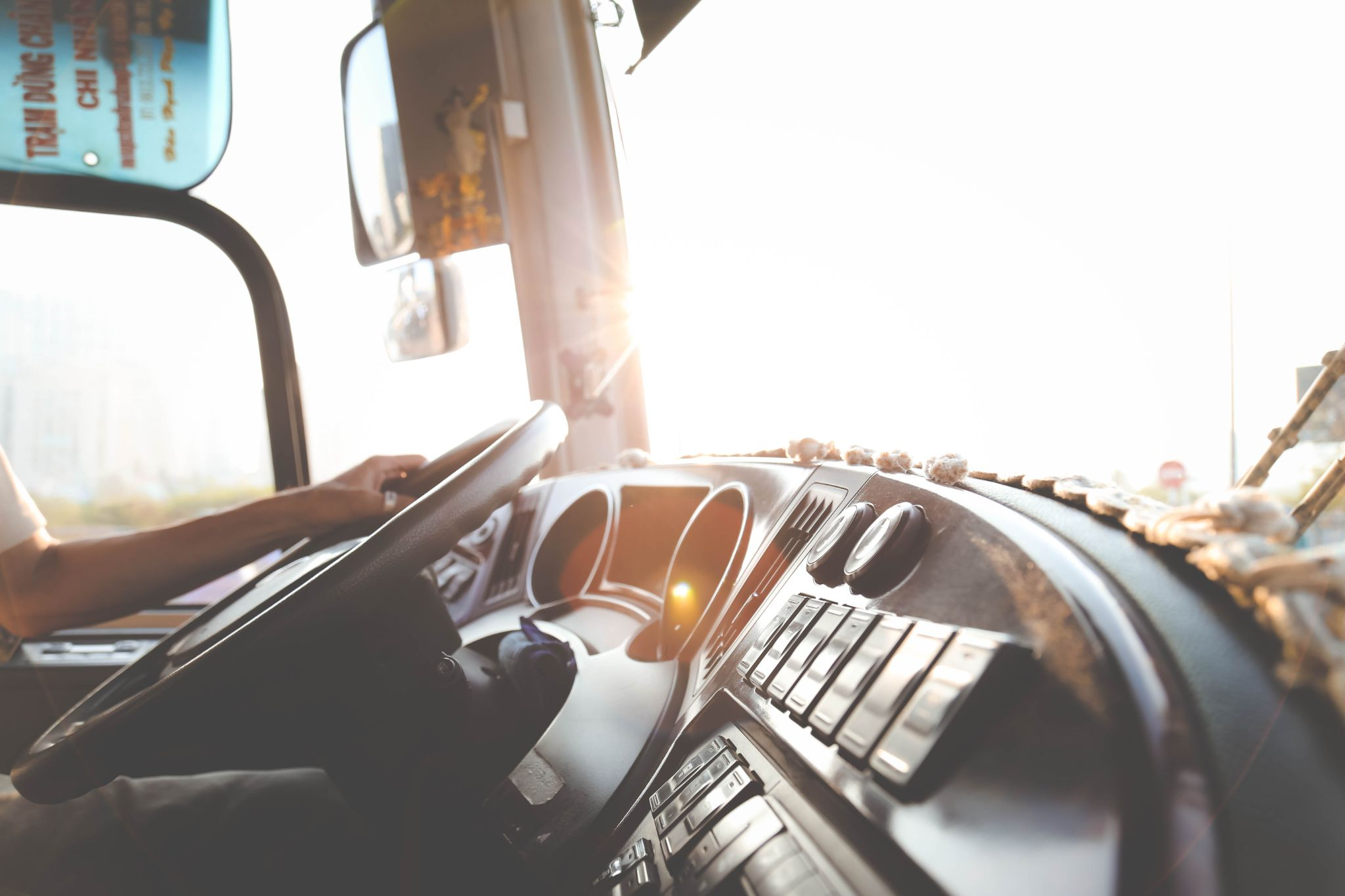 The most common vehicle components inspected in an annual DOT inspection include:
Brake checks (service brakes such as electric brakes, hydraulic brakes, automatic brake adjusters, the antilock brake system, and the parking brake system as a whole)
Tire checks
Suspension
Emergency exits
Engine
Battery
Fuel and exhaust
Steering
Lighting
While time varies, the inspection usually takes about 30-90 minutes in total. The inspector or individual performing the DOT inspection — whether a qualified mechanic, brake inspector, or otherwise — must conduct the inspection without the vehicle driver or owner present.
Who's qualified to be a DOT inspector?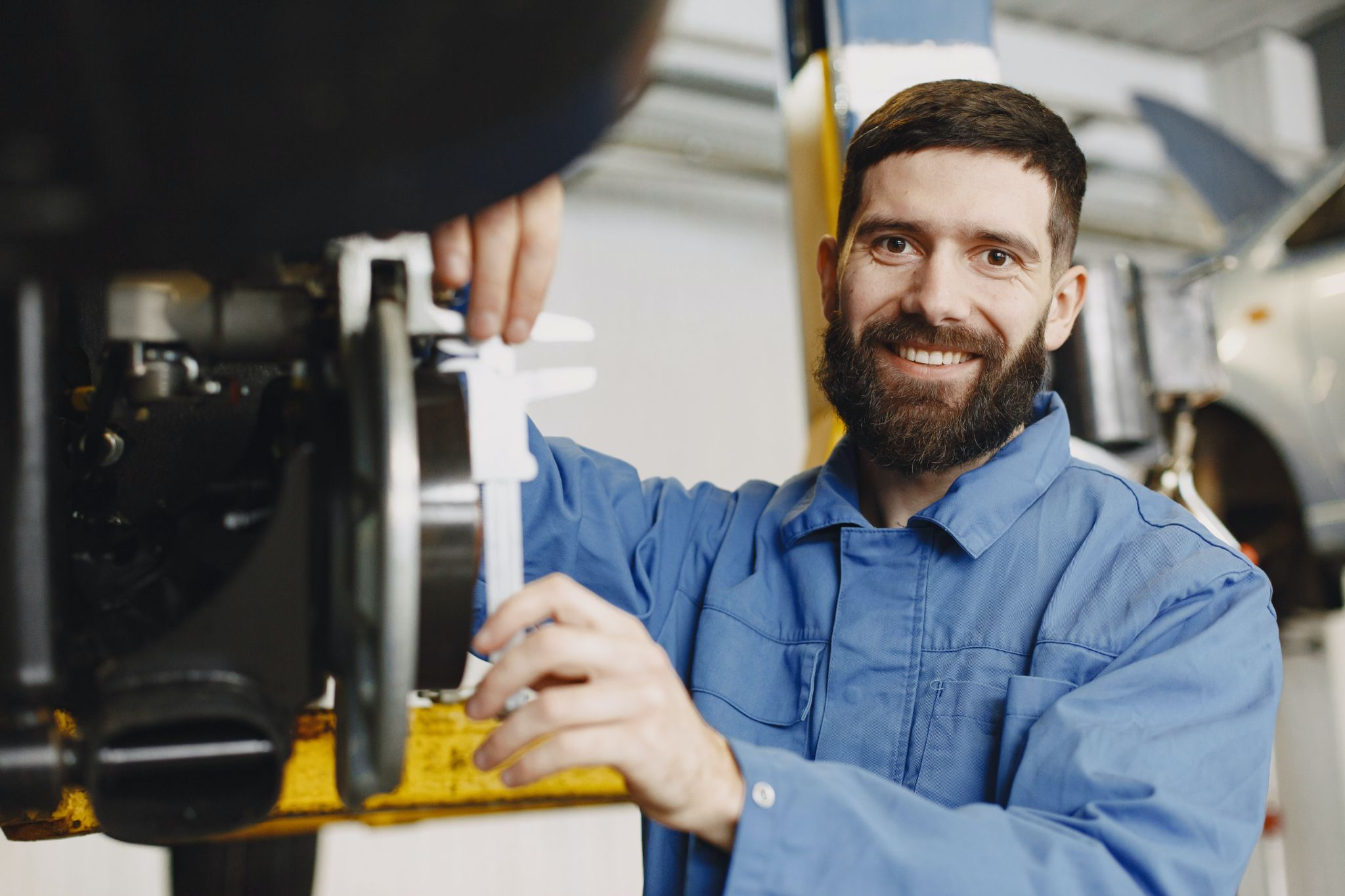 The Federal Motor Carrier Safety Administration doesn't specify who is (or isn't) qualified to be a DOT inspector. There's not necessarily a DOT inspection or certification board, per se.
However, the FMCSA states that you must be "qualified" to perform an inspection. To be qualified, inspectors must:
Understand inspection criteria and identify which components are defective,
Know which tools, equipment, and areas of concern must be inspected,
Be able to conduct a comprehensive inspection, and
Have completed a Federal- or State-sponsored inspection training program

OR

Have at least one year of experience, training — or a combination thereof — running commercial motor vehicle safety inspections
Consult the FMCSA's website if in doubt about what it takes to become a qualified inspector.
When should I complete my DOT inspection?
The FMCSA requires that all commercial motor vehicles, trucks, and trailers must pass an inspection at least once every 12 months.
Failure to conduct your annual inspection can result in transportation fines of $1,000 to $10,000 (Ouch! That number stings.).
In short, a little upfront planning can save a ton of money. Make sure to schedule your inspection accordingly, to save you time, money, and undue stress in the long run.
What to expect on DOT inspection day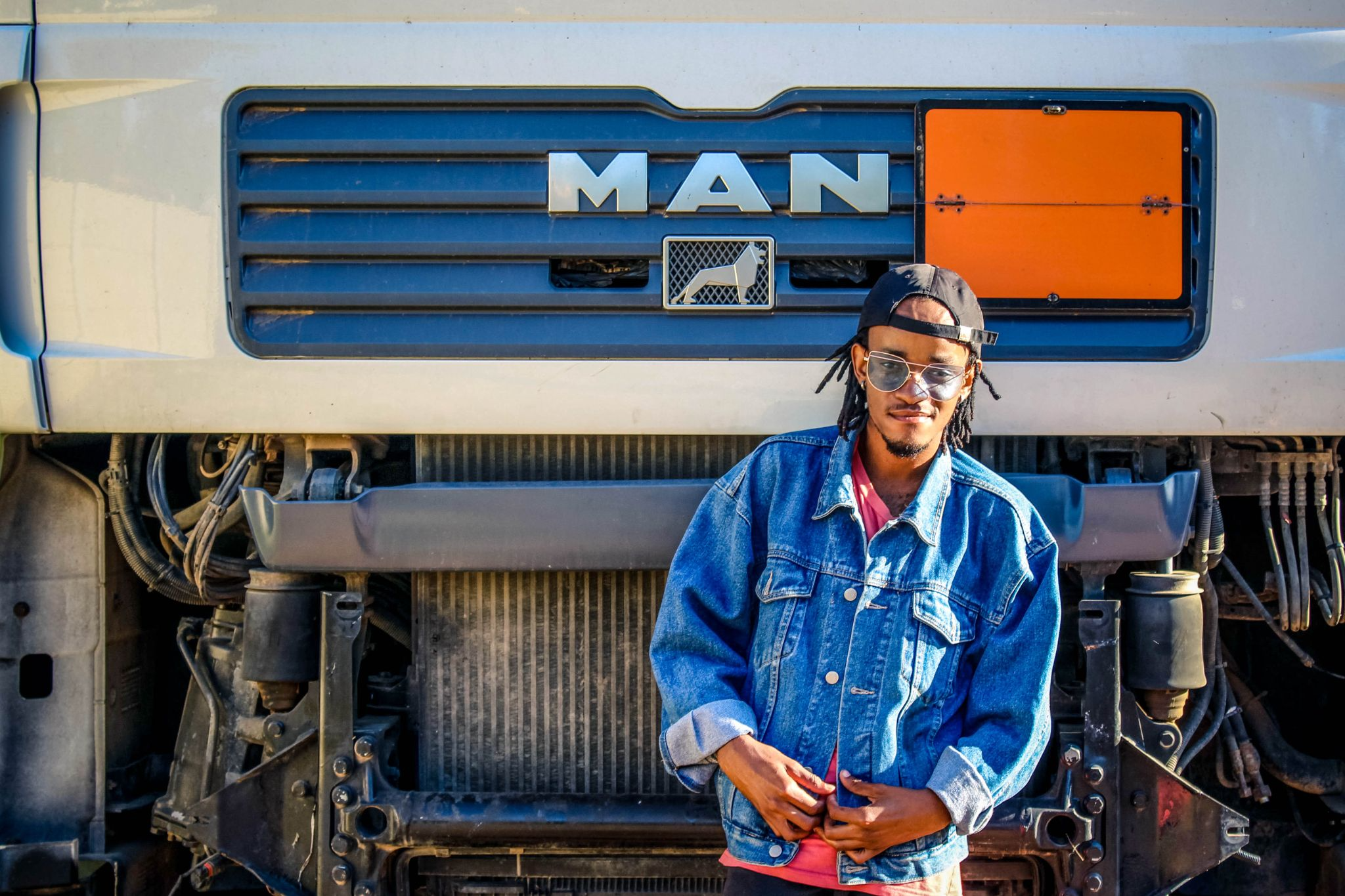 On inspection day, you'll want to budget about 30 to 90 minutes (depending on how many mechanics are present to review your vehicle) for your DOT inspection.
This number varies depending on the additional devices — such as fifth wheels, windshield wipers, and safe loading mechanisms — the inspector chooses to inspect.
While you're sipping on a coffee and waiting for your annual inspection to be completed, you can inquire about DOT documentation needed to comply with FMCSA regulations and safety standards.
All about DOT documentation (and other forms)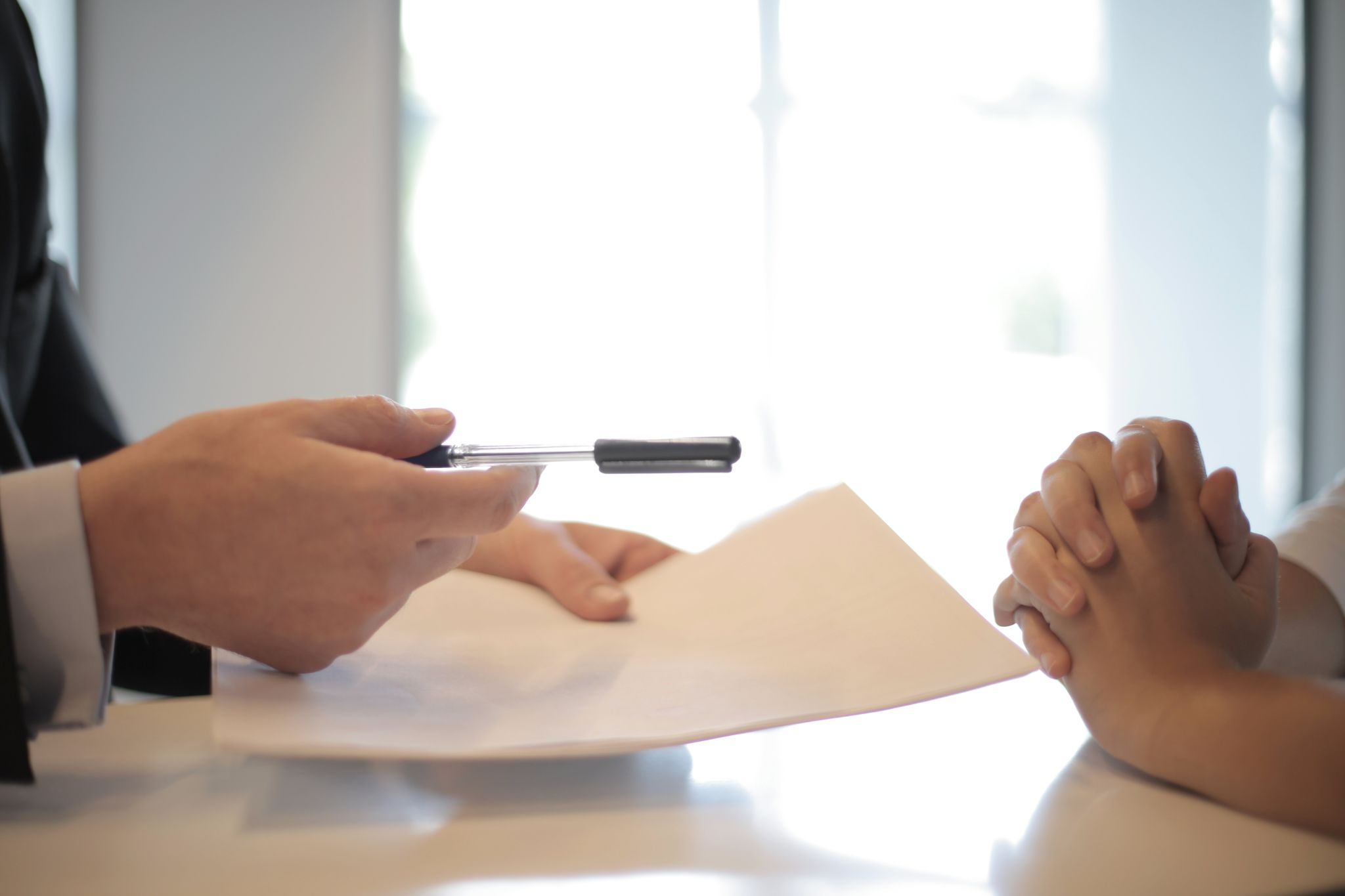 Upon successful completion of your DOT inspection, your DOT inspector should give you two different forms: an annual vehicle inspection form and/or a DOT sticker. You'll need an annual vehicle inspection report and form to complete your DOT inspection.
We'll explain what the DOT inspection form and DOT sticker are — and why they're important — in the next two sections.
Inspection forms
You passed your DOT inspection. Congratulations! Now what?
Your qualified inspector should've handed you an FMCSA annual inspection form to fill out proving that you passed your DOT inspection. You'll want to keep this form — and a copy of it — on hand or in your vehicle at all times.
Why? If you're ever pulled over by state or federal authorities and don't have documentation on you, the authorities can easily say that you never conducted your DOT inspection in the first place.
No one wants to feel the wrath of the Department of Transportation. Do yourself a favor, and keep a copy of your completed inspection form in your truck at all times.
If the form somehow goes missing, that's where your handy DOT sticker will save the day.
What are DOT stickers?
If you've misplaced your DOT inspection form, your inspector should've also given you a DOT sticker for your vehicle. The DOT sticker should have a decal reading "US DOT", along with an assigned number.
The DOT sticker includes helpful information such as your GVWR, vehicle identification number (VIN), and two-letter state from which the vehicle is operating.
You can place this sticker on your doors to help show that you're complying with FMCSA regulations. While holding onto a sticker might sound silly, doing so will save you a great deal of time if you ever need to deal with DOT authorities for not having completed your annual vehicle inspection.
How much will my annual DOT inspection cost?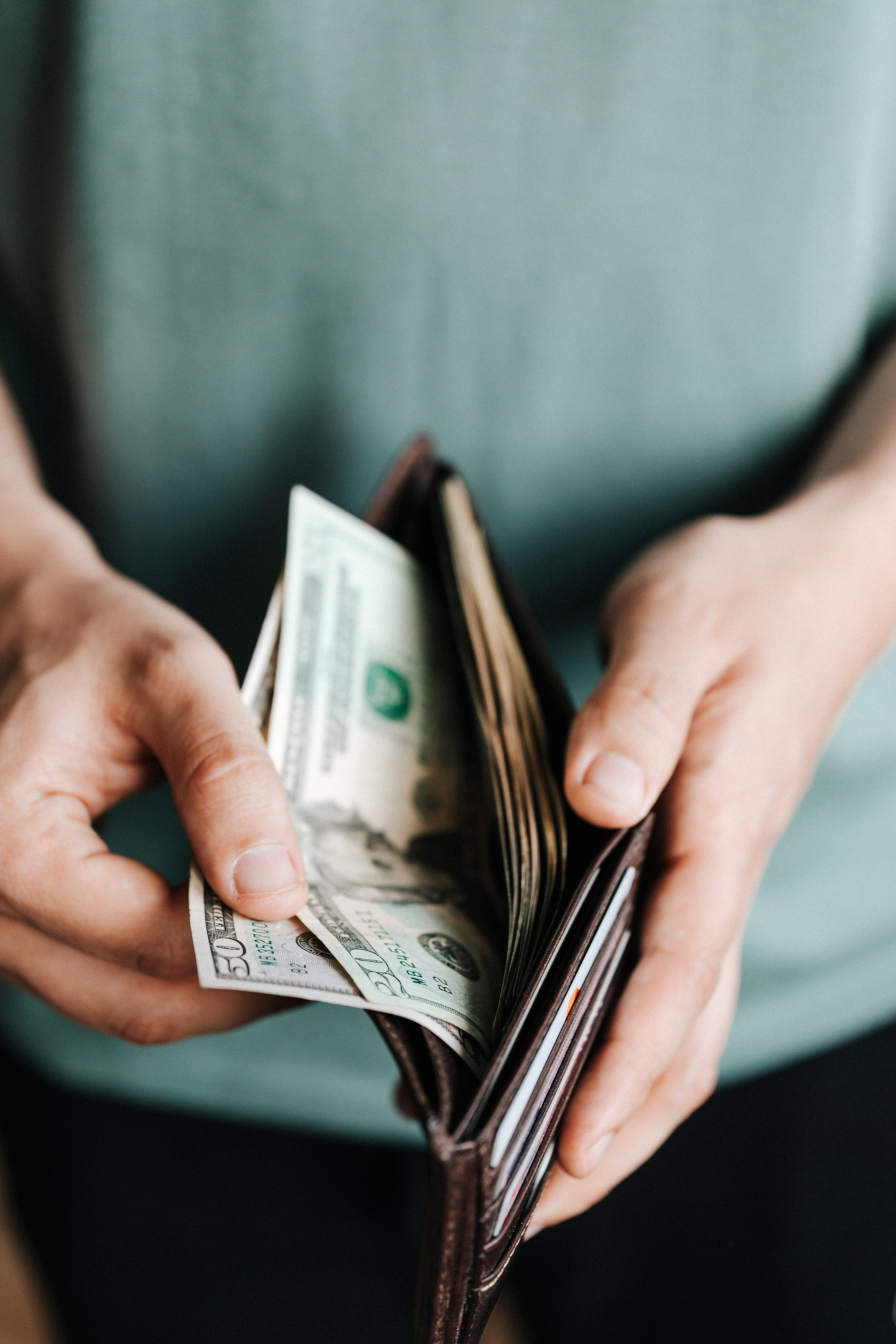 Depending on which company you partner with, expect to shell out $50 to $125 for a truck — or $40 to $75 for a trailer — for your DOT inspection. If you're a driver working for a fleet company, your fleet manager and company may be willing to cover the cost of the inspection.
Make sure to do your research, though. Not all DOT inspections are created equally. Some companies don't take as much time working on the vehicle inspected.
Consider going with a DOT inspector or company that is fair and offers a convenient price. Certified Fleet Services offers a 25-point DOT inspection that covers all your bases at an affordable rate.
Certified in all things DOT-inspection-related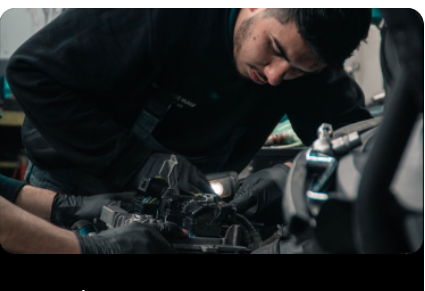 Nearly every state in the continental U.S. requires vehicles to undergo an annual inspection. DOT inspections can be conducted in nearly every state in the continental United States (and in each Canadian Province).
While it may seem daunting to understand each requirement for your inspection, that's why we're here. Certified Fleet Services has been conducting DOT inspections and other preventive maintenance on trucks and commercial vehicles for more than 25 years.
We hope to make your life a little easier when it comes to DOT inspections this year. To receive a quick, convenient, and comprehensive DOT inspection, don't hesitate to contact one of our DOT-inspection-qualified mechanics to have your vehicle inspected today.